Discover Curaçao
The most awesome place to dive and get to meet new friends on Curaçao!
Welcome to THE DIVESHOP. We are a small PADI 5* IDC Center that is open from Tuesday till Sunday from 8:30AM until 5:00PM. Perfectly located in the Piscaderabay, surrounded by a large variety of accommodation and next to Beach Bar Pirate Bay.
We're very proud of our knowledgeable staff, that is just as professional as they are fun-loving and welcoming. With our up-to-date filling station we provide the cleanest air on the island. Our focus on customer service, personal guidance and free pick up service are one of the few things that distinguish us from your regular experience while diving on Curacao.
Come and dive with us, where the dive vibe is alive!
What people say about us

Loved everything about our diving experience with The Diveshop Curaçao Excellent guidance for our teens taking their open water course. Professional, relaxed, safety first and above all fun. Highly recommended!... read more

Ad d


November 1, 2022

I dove with various instructors at the diveshop through my time in curaçao and did several courses, mainly with Thor and Pleunie, but I also had the chance to dive... read more with Jane and Kenzy and all I have to say is that they are all absolutely incredible people and fantastic instructors. Insanely knowledgeable, very kind, helpful and very patient and reassuring. If they weren't as awesome I probably wouldn't have done a single course with them and just done the dives with their Dive Society but I did my advanced open water, wreck diver and nitrox with them and wish I'd had the time to do more. My partner came to visit me and wanted to do his open water so he could dive with me and in the end loved diving with Thor so much he also did his advanced just so he could spend more time with his man-crush 😉 Truly the nicest bunch of fish in the world I hope I can come back soon to dive with them again!

juliapexplorer


October 26, 2022

It is my absolute honor to leave this five star review for the folks at The Dive Shop in Curacao. From the very moment that they met us at the... read more cruise ship, I knew that it was going to be a great day. Thor introduced himself right off the bat, then "Q", and last, but not least, Pleunie. They were bubbly, friendly, and professional. I would add knowledgeable later during our dives. They loaded us up in two vehicles and drove to their ocean side site. We gathered around a picnic table for a briefing and they offered us coffee and juice. They made sure that we had all the gear that we needed, including loaner dive computers. And off we went to Kokomo Beach. Nice, easy, beach entry. They got everyone settled down, buoyancy checks complete, and off we went. Absolutely beautiful dive with many various species spotted, and pointed out to us. One guide in the front, one in the middle, and one bringing up the rear, along with a professional photographer who shadowed us. That'll be another rave review, but separate from this one. A short walk back to the trucks, dropped the gear, then paused for a break and a drink at the waterfront bar/restaurant, where we saw Layla's pictures.

Then off to Snake Bay. Another nice, easy, beach entry. And another breathtaking dive through coral reefs with many more colorful species to see. A short ride back to their base, dropped the gear, signed log books, took pictures, and big hugs all around. They loaded us up in their vehicles and dropped us off back at the ship. More hugs, and farewells. What an amazing day. We will be talking about this one for years to come, in the very best way.

I can not say enough positive things about this shop and it's guides. If you are looking for a place to get certified in diving, this is the place to go!! I can only imagine how patient and enthusiastic they are with new people as they were with us. Two thumbs up and five stars! Thank you so much for a lifetime memory!! We will definitely be back!

Mark S


October 17, 2022
DiveVibe
Besides safety, quality dive training and knowledgable PADI professionals, we are highly addicted to the DiveVibe. You'll experience more than just diving. It's should be a time you will never forget including lay back vibe, loads of fun, happy hours and friends for life!
Multi-Lingual
Our team in Curacao covers the following languages for your convenience. Dutch, English, Spanish, German & Papiaments. Book in advance, so we can provide you with your preferred PADI Professional.
Experience
All our PADI Instructors go through a 1 month in-house training on top of their experience. This way we can build upon instructors their regular experience and provide you with a better service.
Professional
Our dive center has an in-house PADI Course Director. An unique situation where PADI highest trained professionals are available for your best time scuba diving on Curaçao.
Most high tech quality air station in the Caribbean!
Contact us for our air tank delivery service!
Store you gear in our gear locker with 24/7 access!
Enjoy our house reef and location right on the beach!
Perfectly located, in Piscadera & Pietermaai District!
On our beach your find 2 restaurants and bars!
We have wifi on the property, beach and restaurants.
We are open every day, except Mondays and 1st of January.
We have changing rooms, shower and rinse tanks!
THE DIVESHOP
You'll find our main office within walking distance from the Marriott and many Airbnb's and right in between all-inclusive resort 'Dreams' and restaurant 'Pirate Bay'. Our store can easily be accessed through their restaurant / bar that brings you to the beach. You'll find our store on the left side of the beach where we have a 2 story dive center looking out over the beautiful bay. In our store on the second floor, we carry brands like TUSA, Waterproof, Cressi & Suunto.
Check out our location
PADI Dive Instructor
Full Time Position
Sales & Marketing Pro
Part Time 8 -12pm
Marketing / Event Internship
Full Time Position
All job positions are only available for pro's in position of an American or Dutch passport.
Are you interested in any of our job positions? Please send an email including, resume, current picture and motivation letter to [email protected]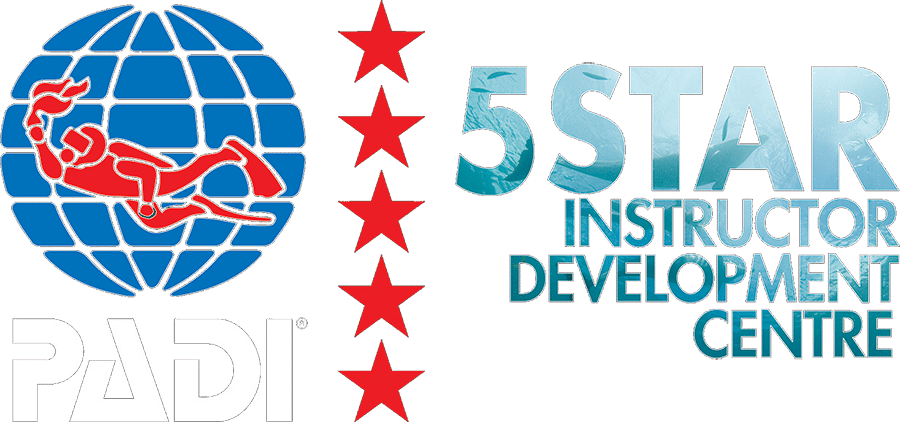 Official PADI 5-star Instructor Development Dive Center
We are an official PADI Five Star Dive Center. PADI Five Star Dive Centers are progressive dive shops that provide a full range of PADI scuba diving education programs, equipment selection and experience opportunities, while encouraging aquatic environmental responsibility.
Read more about PADI 5-star Dive Centers